We offer a full service as far as enquiries are concerned. We have online access to various databases and subscribe to a number of other databases which assist us in our investigations. Our team also has significant experience in searching public records which can often help in locating individuals.
Our tracing enquiries involve us locating beneficiaries, witnesses and debtors.  With regard to debtor tracing enquiries, we strive to obtain as much information as possible to assist our clients in enforcing a Court Decree or Court Judgment.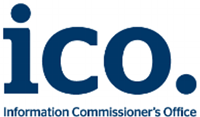 We are also registered with the Information Commissioners Office. 
With regards employee vetting and pre-employment screening, we aim to verify and validate any claims made on a curriculum vitae.
We also have a network of agents throughout the UK and abroad as a result of our membership of the ABI (Association of British Investigators) and the IPI (Institute of Professional Investigators). We ensure our associates operate in line with our professional standards.